Watching Egyptian Master Teacher Mahmoud Reda, on Tour
Aug 24th 2010
I attended Mahmoud Reda's two-day Connecticut workshop, sponsored by Riskalla Riyad, to sketch dancers at work, and to display some of my pictures. I met Mr. Reda for the first time in 2006 when a group of us fought our way through Cairo traffic and climbed what seemed to be a thousand stairs to his studio to attend a class that included dancers who were on Katia's Egyptian tour. I was able to squeeze into a corner where I could ply my pencils and sketchbook while he taught them a new dance. It was so nice to see him again, this time in a bigger room with lots of time and space to practice.
The workshop was packed and everyone worked hard. The Master kept them moving at a steady but intense pace for two solid days with his graceful, complex and intelligent choreography. I was sitting down to sketch, and I got a workout just watching.
Riskalla's evening show was a tribute to Mahmoud Reda and his choreography. It was professionally presented and a visual delight, held at the historic Palace Theater in downtown Danbury. I wish I could have taken photos because the show had so many wonderful numbers. Loreli did a Reda lovers' dance in a flowing white costume. Riskalla looked like a little candle flame in her fiery cape, flickering and responding to the music. And icon Elena Lentini was the special guest artist. I remember, years ago, dropping everything just to see her when she would occasionally come to Cambridge, MA and dance at the Middle East Restaurant. She is still that fabulous and her beautiful dance can still make me cry.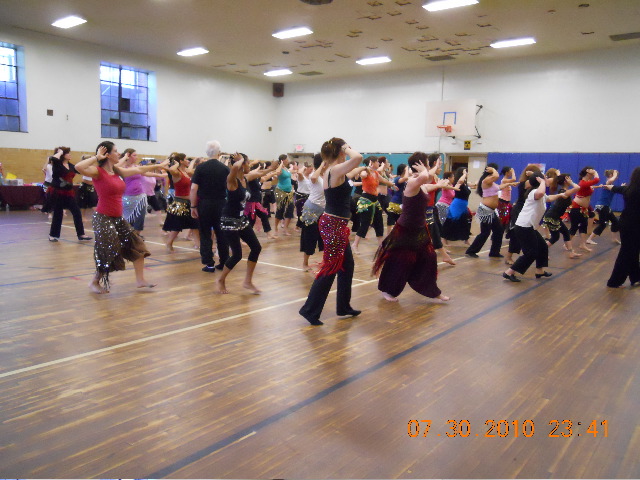 (above) Master Mahmoud Reda keeps everyone moving.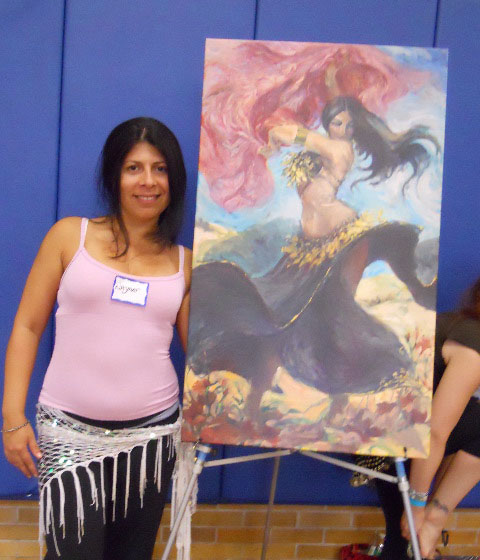 (above) Dancer Najmat, one of my collectors, poses beside "Desert Dance"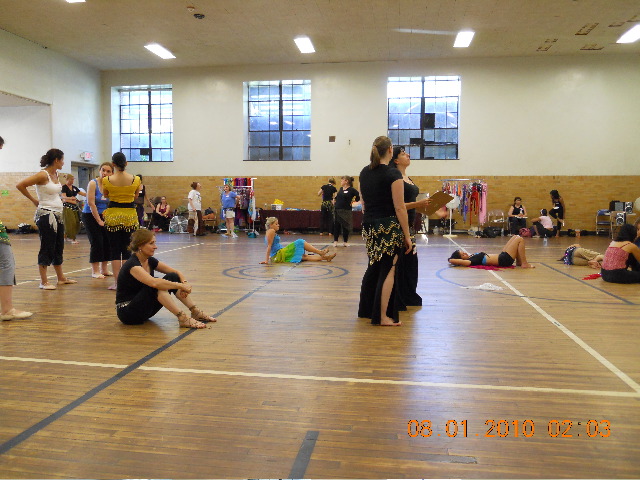 (above) He wore us out.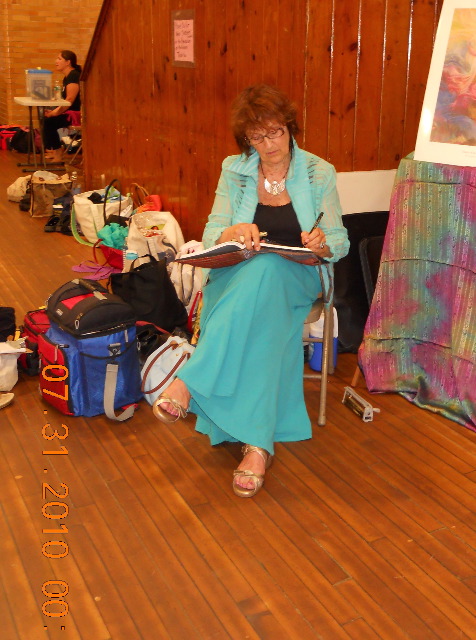 (above) Artist at work.
(above) Riskalla's table set up for the participants.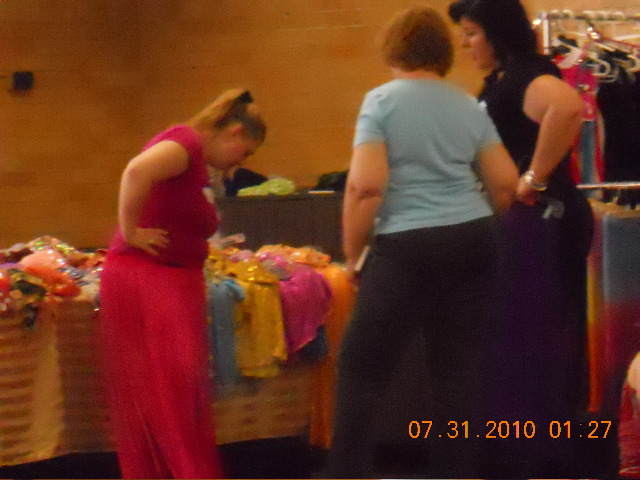 (above) Margaret Slocum's vending corner; we're never too tired to try on more stuff.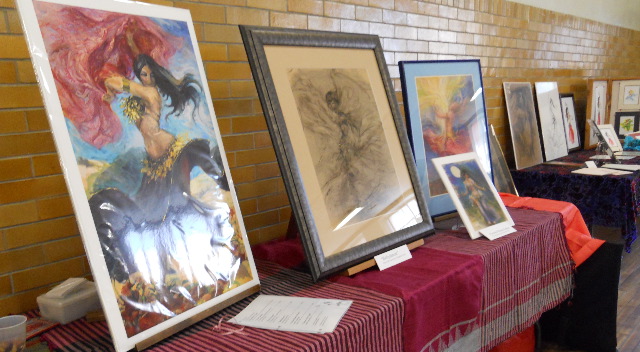 (above) I had enough room to display big pieces of art, not always an option at workshops for me.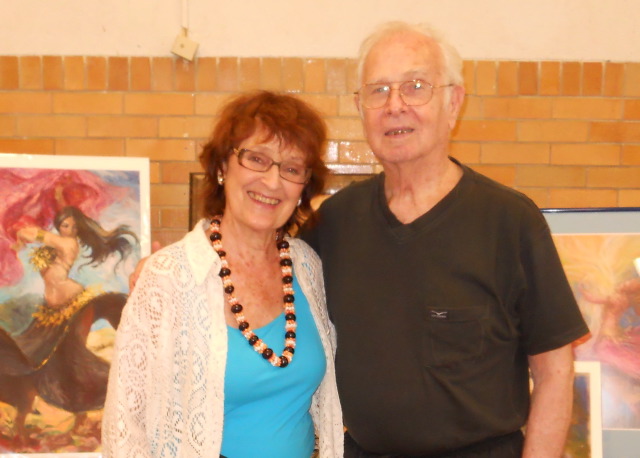 (above) The Master asked me how I make my pictures. "The same way you make your dance," I said. "Practice, practice, practice."