Who is This Man?
Dec 1st 2011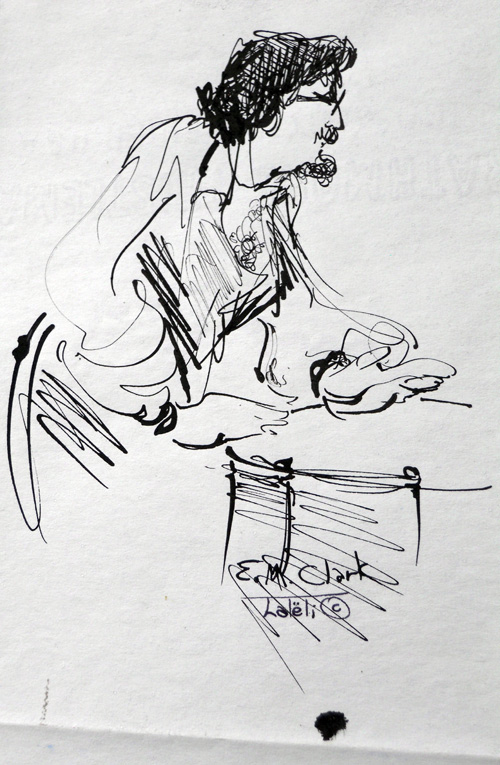 Who recognizes the man in this drawing? He was the ultimate showman, known all over the country, featured on dozens of album covers, and followed religiously by his own set of devoted groupies. He trained a host of dancers, including my first teacher, Adonna, and settled for only their best.
Although some of the album covers were hopelessly corny by today's standards, his presentation and showmanship were timeless and right on target. The recordings are still backing dancers' performances today.
He could be as tough and demanding as any perfectionist, but we respected him because he loved what he did, and passionately wanted audiences to see what he called "our music," culture and dance, in its best light.
I worked with him many, many times and made this drawing of him with his signature drum at Bishop's Restaurant in Lawrence, MA while he was still out there playing gigs. I am delighted to have found it, and more than happy to share it.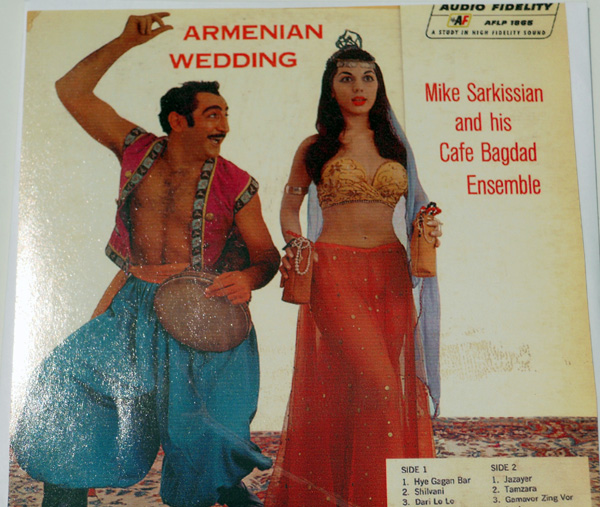 Although we had our moments, and I've been angry enough at him on occasion to snip his nose flat with my Zildjians, it was he that insisted I learn to play those cymbals, and to keep them on during my veil dance. I ultimately knew that, no matter what happened, when it came to performance, he was in my corner. He wanted us not to just dance, but to know how to dance for an audience; to make people happy with our dance; to create a show.
Every time I heard that distinctive voice boom out, "Ladies and Gentlemen, it's SHOWTIME!", I knew that no matter where we were that night, big fancy nightclub or dinky little upcountry inn, it didn't matter. He was going to do everything possible to make both of us look good.
It's the one and only Mike Sarkissian, of course. We still miss him. Stories to add, anyone? I'm sure there are plenty.