A Joy Forever
Nov 1st 2011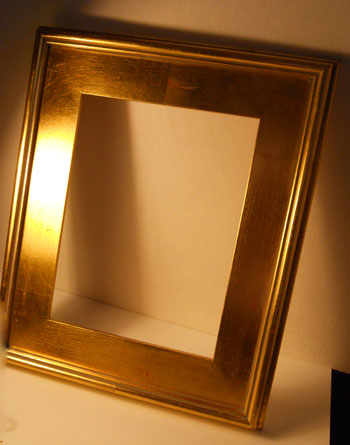 I stood at the bottom of the Spanish Steps, Rome swirling all around me in a sunny Italian summer. Tourists strolled, vendors were everywhere, hustling a range of goods from gorgeous fine art to plastic rosary beads and brandy in fake 13th century bottles. And suddenly, there she was. A woman in a painting, looking right at me, leaning slightly back on a pillow, balancing her pearls delicately between her fingers. I felt I knew this woman. She spoke to me. I couldn't take my eyes off her.
I had been stopped in my tracks. I walked on, doubled back, looked at the painting again. I chatted with the artist, checked the price. I loved it. But operating on a travel budget, I hadn't planned to spend money on something like that. I produced a million reasons why I shouldn't buy it. I didn't need it, I couldn't afford it, it would be awkward to manage on the plane, my funds were slated for other things.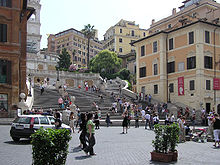 So I left the painting behind me, back at the Spanish Steps. I spent instead on a suitcase full of Roman tchochkys, souvenirs I gave away when I got home and who knows where they are now.
But I know where the painting is. The painting is in my mind, where it has remained for thirty years. I never forgot it. And I never stopped regretting not buying it. I still see the lady, her eyes, her look, her pearls. I wish I had the painting now.
A man phoned me recently, a quiver in his voice. Of course, he said, I probably didn't remember him, but he wondered, er, well, ten years ago he had looked at a painting of mine, of a dancer. He described her in detail, an orange veil, in a kind of spin, dark hair, a multiple image, turning - the picture still haunted him. He had never stopped thinking about it. He was wondering, he was hoping - did I still have it?
I did. And he couldn't get there fast enough to take it home with him, the dancer with an orange veil, turning and turning in an endless spin. He had tears in his eyes when he saw the picture again. He explained to me how he had never forgotten it. He was holding it next to his heart when he left.
As a creator of images, I have heard this story so many times that I feel compelled to share it. If a picture speaks to you, it will continue to speak to you, until it becomes yours. It will follow you for years, across continents. It will make you feel sad and guilty that you did not possess it when you had the chance. It will not leave you alone.
Art isn't something people rush out to buy ahead of anything else. We can't eat it, or wear it, or sit on it. We can't drive it or live under it's protection. But somehow, we can't survive without it, either. The lady, or the tree, or the big blue square, whatever it is in the picture that is haunting you, is resonating with something in your heart and soul. It wants to nourish you. It's telling you that you belong together. That it will bring you joy forever. And it will never leave you alone.
So accept the gift. Allow yourself to own it. You will never, ever be sorry you did.
"A thing of beauty is a joy forever:
Its loveliness increases; it will never
Pass into nothingness"
-John Keats